Everything about the RICHARD LANGE watch family comes back to two main aims: the highest precision and best possible legibility. There is one detail that distinguishes the RICHARD LANGE models from their robust, historical forebears: The use of superb materials and the masterly perfection of their movements also mean that they can be worn on celebratory occasions.
THE REDISCOVERY OF PRECISION
With the RICHARD LANGE, we breathe new life into a storied category of timepieces: observation watches. Because of their superior rate accuracy, excellent legibility, and ruggedness, they were indispensable precision instruments for many famous scientists, researchers, and explorers in the 18th and 19th centuries. The RICHARD LANGE watch family honours a time measurement pioneer with his name.
Richard Lange was no doubt the most inventive member of the dynasty of Lange watchmakers and respected as a prominent scientist of his era. With numerous discoveries and patents, he decisively inspired the refinement of precision watchmaking. In his famous 1930 patent application, he described that a small admixture of beryllium noticeably improves the rate characteristics of balance springs.
FOCUS ON PRECISE OBSERVATION
Every facet of the RICHARD LANGE watch family is subordinate to two objectives: the ultimate in precision and outstanding legibility. Today, Lange balance springs embody the ambitious claim to precision and assure the superior accuracy of the timepieces. They unite the latest scientifically corroborated insights of Lange's masters with Richard Lange's discovery. Further devices improve the accuracy of the models in this watch family. They include the constant-force escapement, the tourbillon, and the fusée-and-chain mechanism.
ONE WATCH FAMILY – TWO DIAL DESIGNS
Here, two dial designs can be distinguished: the dial of the RICHARD LANGE presented in 2006 features a classic minute scale and slender Roman appliques, reinterpreting the characteristic design of the Large Observation Watch. With it, A. Lange & Söhne achieved a highlight in the development of the precision timepiece category. In 1935, two exemplars were sold to the Zeppelin yard in Friedrichshafen. They were indispensable for navigation and fuel reserve calculations. Scientists at research institutes and universities also professed great interest, because the credibility of their experiments hinged on the accuracy of their measurements, and thus also on the precision of the timekeeping instruments they used.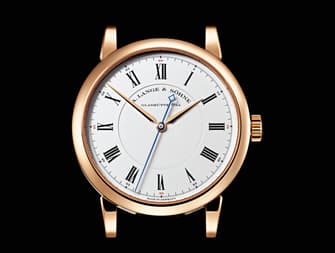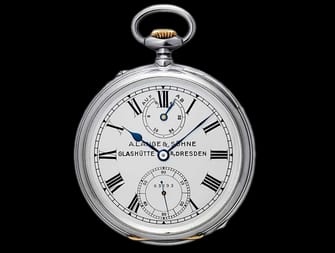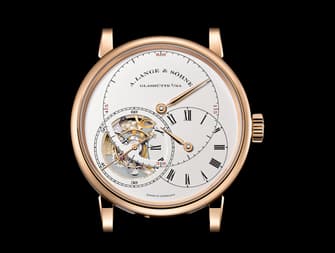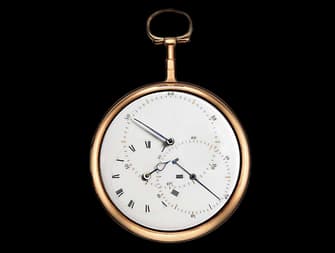 In 1799, German natural scientist Alexander von Humboldt embarked on his legendary expedition to Latin America. One of his most important scientific instruments was a chronometer built by Saxon precision watchmaker Johann Heinrich Seyffert. Its precise reading of time helped Humboldt calculate the co-ordinates of his locations and perform many scientific measurements. In the interest of good legibility under poor light conditions, he chose a model whose displays of hours, minutes, and seconds were separately arranged in a triangular geometry. This so-called regulator dial also graces the RICHARD LANGE TOURBILLON "Pour le Mérite" and the RICHARD LANGE PERPETUAL CALENDAR "Terraluna", for example.