ANNUAL CALENDAR WITH A LUCID APPEARANCE
The SAXONIA ANNUAL CALENDAR clearly and legibly unites a number of calendar functions. Apart from the time, the dial displays the date, the day of the week, the month and the moon phase. An elaborate mechanism automatically recognises which months have 30 and 31 days. The display must be updated only once a year, at the transition from the last day of February to the first day of March.
MOVEMENT L085.1
Provided the watch is kept running, the moon-phase display must be corrected by one day only in 122.6 years. Correctors recessed in the case make it possible to conveniently set the outsize date, the day of the week, the month and the moon phase. The patented ZERO-RESET mechanism simplifies timesetting. When the crown is pulled, the movement stops and the seconds hand jumps to zero. The minute hand can be aligned with the respective minute marker to accurately restart the watch.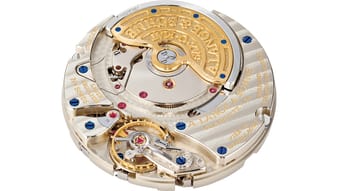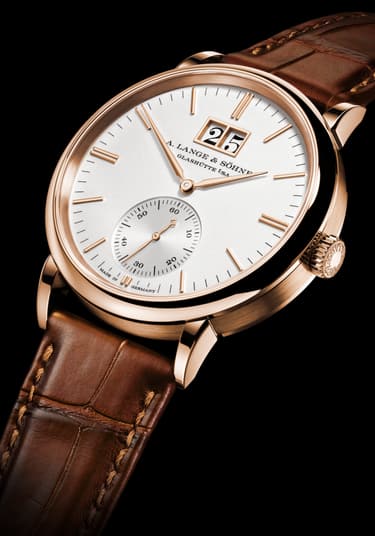 THE SAXONIA FAMILY
THE BEST MECHANICAL SOLUTION
The development of a SAXONIA starts with the movement. Mechanical essence is the main objective.