IN UNISON WITH TIME
The digital time indication of the ZEITWERK models was what inspired the innovative striking mechanism of the ZEITWERK DECIMAL STRIKE HONEYGOLD. In contrast to classic strikeworks in analogue watches that intonate hours and quarter-hours, its ten-minute striking mechanism is synchronised with the digital display. With a low-pitched tone, it sounds the full hours and with a higher-pitched tone every elapsed ten-minute interval.
MOVEMENT L043.7
When the button in the lower right-hand case flank is actuated, the two gong hammers deflect away from the gongs and remain there. This allows the striking function to be deactivated if required. The technical concept of the timepiece, presented in a limited edition of 100, is remarkable, but so is the material from which the case and hands are crafted: it is honey gold, a particularly hard precious metal patented by and proprietary to A. Lange & Söhne. Since 2010, it has been used for select models of the manufactory.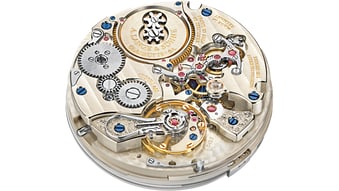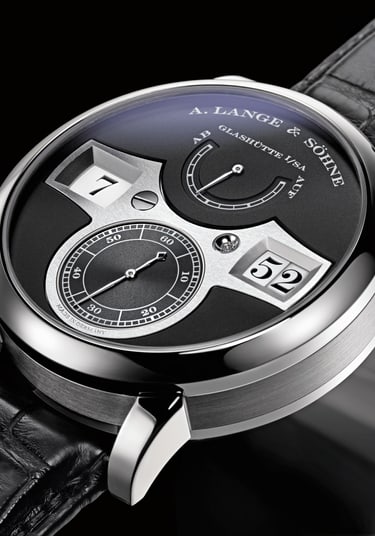 THE ZEITWERK FAMILY
THE NEW ERA OF THE MECHANICAL WATCH
When they developed the ZEITWERK, Lange's engineers questioned everything – except the mechanical paradigm.